Planning and Design
With the maturity of mobile phone systems, viable site candidates are increasingly less abundant and more difficult to design.
Innovative designs have therefore become key to build plan success and managing construction costs. Together with our partners, Forge has been providing this kind of planning to our customers. Over the years we have worked in all type of buildings – some being very unique structures, and have met many building owners who have had different concerns and visions.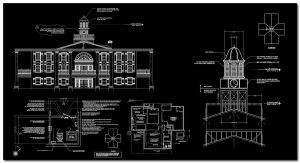 With a collaborative approach and a willingness to invest the time for proper investigations, we have achieved a great deal of success and with rare exception forward designs that meet and exceed project and owner requirements.
Rooftops: Many people do not appreciate that there are various building configurations which require imaginative designs, even if they don't look very imaginative when they are fully constructed. We have completed many such projects, always trying to balance the needs of operations, cost, appearance, and constructability.
Greenfield: Seemingly simple, a  greenfield (or rawland) site can offer a wide array of challenges. We have experience grappling with protected species, floodplains, floodways, wetlands, and a variety of other potential pitfalls. We will work to reduce your construction costs and build a site that is easily accessible, maintained, and friendly to future co-locations.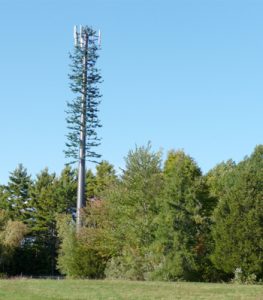 Colocations: A colocation site is only as good as the original design. In other words, if the original design did not have a proper 2C, survey, grounding plan, ect. then your site will be tied to the same mistakes. This is why we never assume anything was done properly; most likely there will be several mistakes, sometimes even major ones. Let us help you complete a successful installation for long term network quality.
Water Towers: Designing an installation on a water tower is very serious business. Besides the structural considerations, there are many other aspects of the installation that impact the general integrity of the tank structure. We have a great deal of experience in all types of water tanks and various installation techniques.
We have been involved in hundreds of projects across the Midwest, South, and East, and have developed skills for anticipating local permitting requirements in our designs. In many situations, this can significantly reduce development time. Similarly, zoning requirements are also key. At Forge Services, we take a great deal of pride that the designs we provide are exceptional.
We would like to bring our experience to your projects and feel certain we will make a positive contribution.